Wondering how you can use Norwex cleaning cloths? Here are 99 different ways to use Norwex!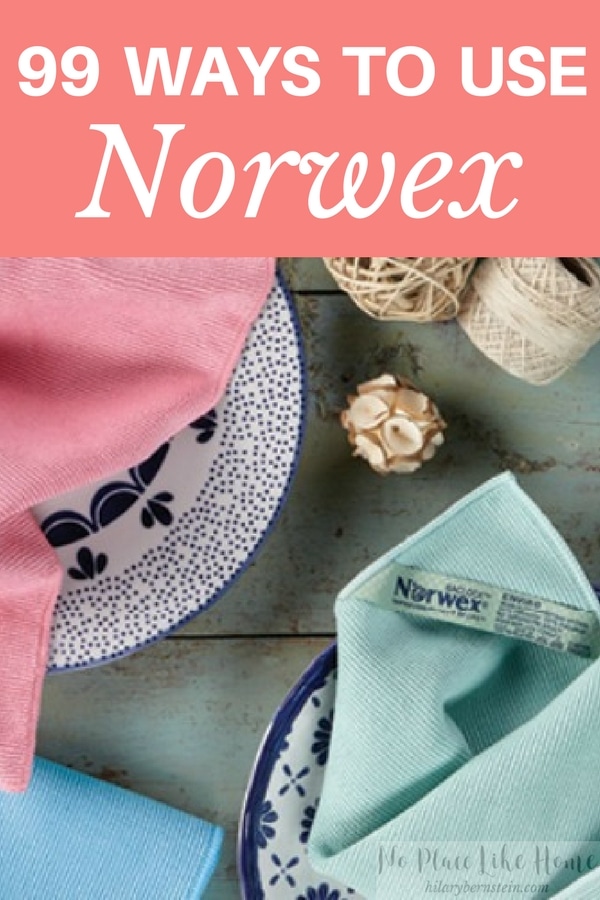 Three years ago, I was introduced to Norwex cleaning products. As soon as I saw them in action and heard the explanation of how they work, I loved them. I knew I wanted to start cleaning my home safely with Norwex. That day, I bought my first Norwex products (blue and salmon colored kitchen cloths), signed up to host my very first home party and decided to start selling Norwex.
Since that first day, I've tried almost every single Norwex cleaning cloth. I've done a lot of cleaning … so much so, that I have used my Norwex to clean 99 different things.
You can use Norwex to …
You can try any of my 99 ways to use Norwex … or you can come up with your own ways.
Norwex isn't sold in stores. Either order these products from a Norwex independent sales consultant you know already … or order through me by clicking here!
If you own Norwex products, what are your favorite ways to use Norwex?

Disclosure: Affiliate links are included in this post. Purchasing items through the links will result in a commission. Thank you in advance for supporting this website!